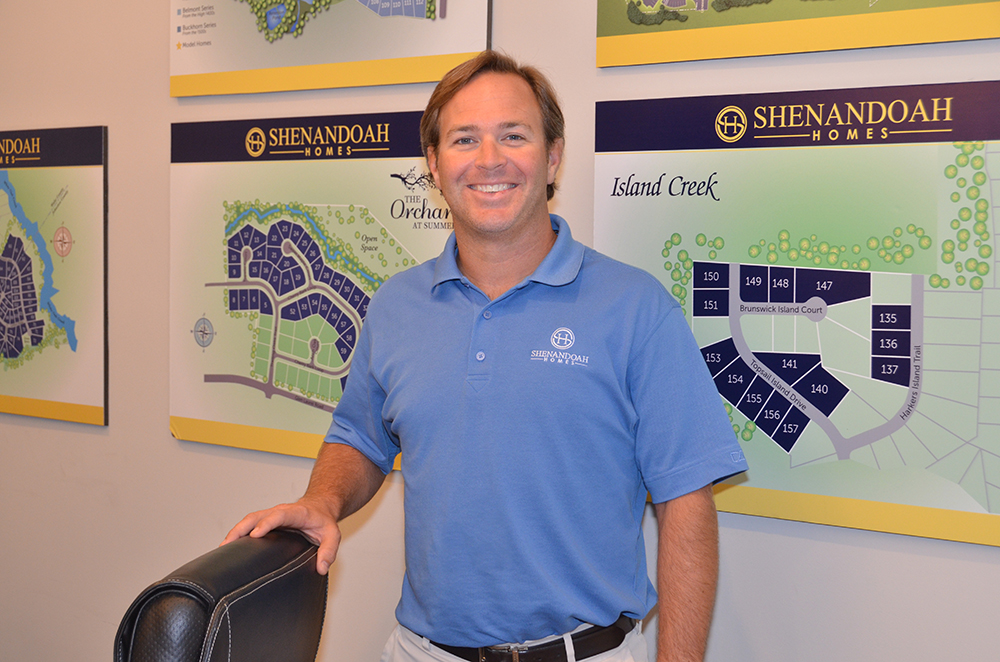 David Stallings, President/Owner of Shenandoah Homes, is a North Carolina native and resides with his family in the Triangle area. Although a relative newcomer to home building, David has made real estate his primary business focus, having made substantial investments in land and commercial properties. In 2001 David started to purchase commercial real estate as an owner/occupant, leasing residual space to other businesses. In 2009 he decided to focus on real estate development and created Capital Properties of North Carolina. As the owner of Capital Properties, David has so far made 25 debt and asset acquisitions totaling over $45 million in acquisition cost. By purchasing under performing assets during the recent market downturn, and repositioning them, the company has been able to grow as the market has recovered. Today, the company is thriving in a rebounding market. With over 1500 single family residential lots in various stages of development, 200,000 square feet of flex, office and retail commercial property and the development of 500 apartment units underway, Capital Properties is well positioned for the current real estate cycle.
With the success of Capital Properties, Shenandoah Homes was a perfect fit to add to his portfolio of businesses. David has assembled a team of locally experienced and highly dedicated home building professionals to create an innovative and cutting edge business model. Providing exceptional value and quality in highly desirable locations while making the home buying experience and customer service its number one priority, Shenandoah Homes will become a builder of choice for home buyers and realtors in the Triangle marketplace.
David has a BSBA in Business from the University of North Carolina at Chapel Hill as well as a Masters in Accounting from the University of North Carolina at Chapel Hill's Kenan-Flagler Business School.
browse floor plans
Looking for the right home design for you? Browse through our plans to find it.